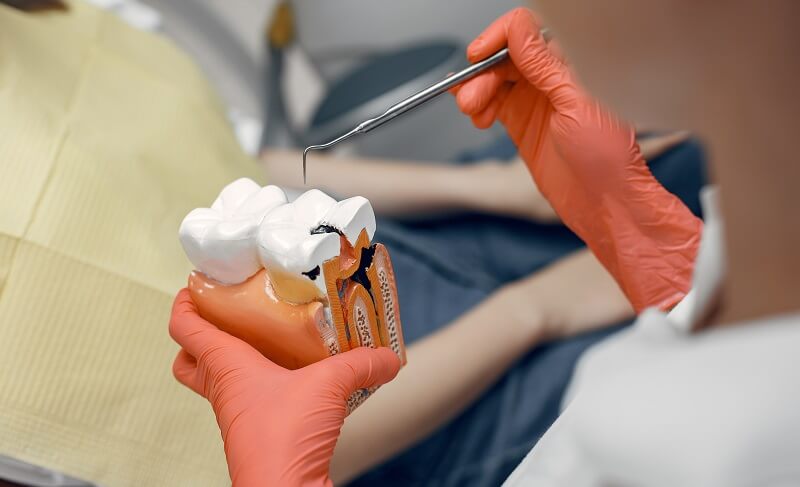 What Is A Dental Filling?
A dental filling is a piece of ceramic, composite, or other material used to fill a cavity in a tooth's surface.
Cavities are a result of tooth decay. Once they form, they collect bacteria and traces of food. Left untreated, cavities can accelerate further decay and ultimately compromise the integrity of the tooth.
To prevent this, the decayed portion of the tooth must be removed, and the hole must be thoroughly cleaned and patched with a filling.
Cost of dental fillings
Dental fillings are one of the most basic dental services, and well recognized as necessary. If you have dental insurance, you almost certainly have some coverage for fillings.
The Arvada Implants Center staff can help you look over your policy and make sure you understand any copays or deductibles, so that there are no surprises.
Signs you need a filling
The easiest way to catch cavities early is to keep up with regular dental cleaning and exam appointments. However, cavities do have ways of making themselves known. Pay attention if:
Your teeth become more sensitive to hot and cold temperatures.
You notice new discoloration on your teeth, especially localized to a small area.
You have difficulty chewing.
You experience a sharp pain when biting down.
You can feel a hole in one of your teeth.
Don't ignore the warning signs! The sooner you schedule a visit to our office, the sooner we can stop the damage in its tracks.
READY TO TAKE MAKE A DIFFERENCE?
Start your journey right away!
Our friendly staff will help you understand your dental treatment options and provide a clear price quote for your entire dental implant, denture or general treatment.
Fillings