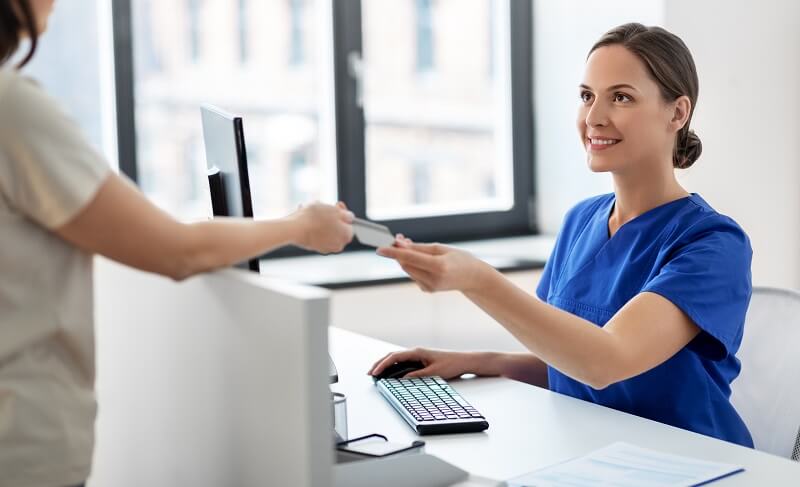 We realize that, for many of our patients, the question of cost can be a dark cloud over what should be an exciting journey to a brighter, healthier smile.
Even if you're fairly confident in your insurance coverage or your personal financial situation, you've probably had plenty of negative experiences with mysterious surprise bills or erroneously denied claims in the past. If your ability to afford care is in question, even approaching the process can be intensely stressful.
At Arvada Implants and Cosmetic Dentistry, we aim to make top-of-the-line dentistry accessible to everyone, and to make each patient feel comfortable and respected every step of the way. That's why we keep our billing process as transparent and flexible as possible.
When we discuss your treatment options, we'll also discuss exactly what to expect in terms of cost, so there are no shocks later on.
Insurance coverage
We accept most forms of dental insurance. Not only that, but we'll communicate directly with your insurance company to make sure you're getting the best deal and clear up any points of confusion.
If you have dental insurance, you can generally expect:
Reimbursement for preventative services, such as x-rays, in the 80%-100% range.
Reimbursement for restorative services, such as fillings, crowns, bridges, and dentures, in the 50%-80% range.
Purely cosmetic services are typically not covered. However, many services often thought of as purely cosmetic do have health benefits. We will investigate the possibility of coverage in all applicable situations.














Payment plans
We work with several third-party lenders to set up affordable payment plans for our patients.
If you're interested in this option, please be sure to discuss it with our staff before your procedure. We'll be happy to work with you to find a plan that fits your budget, but we do need to know in advance.
When not using a financing plan, you can pay with cash, check, or any major credit card at the time of service.
Insurance and Finance